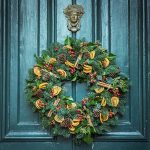 The Oregon coast is alive with the sounds of the holiday season, from the traditional carols to modern jazz. Here are a few of the concerts planned in Astoria and the surrounding region of the Pacific Northwest.
Community "Messiah" Sing-along & Play-along
Date: Sunday, November 27, 2016 Time: 4:00 pm
Begin the Christmas season when the North Coast Chorale and Astoria Christian Church present selections from Frederic Handel's beloved 'Messiah'. You can sing along with the Chorale or bring your instrument and join the piano accompaniment by Debbie Loyd. Donations to this holiday concert benefit local food banks.
Venue: Clatsop Community College Performing Arts Center
588 16th Street, Astoria, OR 97103
Cost: No admission fee, but donations for the food bank are suggested.
Tuba Christmas at the Columbia Pacific Heritage Museum
Date: Saturday, December 10, 2016 Time: 2:00 pm
The annual Tuba Christmas concert will feature the Astoria Tuba Quartet performing a variety of seasonal selections, jazz arrangements and even a Christmas polka.
Venue: Columbia Pacific Heritage Museum
115 SE Lake St Ilwaco, WA 98624
Cost: Free, sponsored by the Ilwaco Merchants Association. Seating is limited.
For more information contact the Columba Pacific Heritage Museum
Phone: (360) 642-3446
Here We Come A Caroling – North Coast Chorale's Holiday Concert
Date: Saturday, December 10, 2016 Time: 7:00 pm
Date: Sunrday, December 11, 201 Time: 2:00 pm
Don't miss the North Coast Chorale's Holiday Concert featuring Benjamin Britten's beautiful "A Ceremony of Carols" accompanied by Harpist Cheryl Walker. The Chorale invites the audience to join them in singing familiar carols as part of the concert.
Venue: Clatsop Community College Performing Arts Center
588 16th Street, Astoria, OR 97103
Phone: (503) 338-2306
Cost: $10 for adults; children under 12 are admitted free when accompanied by an adult.
Water Music Society Christmas Concert 
Date: Sunday, December 11, 2016 Time: 2:00 – 4:00 pm
The Water Music Society's Christmas Concert offers a musical feast of seasonal jazz vocals and instrumentals. This year's concert features Greta Matassa, one of today's most talented jazz singers. Celebrate the Pacific Coast's Christmas season with holiday music, beverages, and homemade sweet treats at this annual event.
Venue: Inn at Harbour Village
120 Williams Avenue NE Ilwaco, WA 98624
Phone: (360) 642-0087
Cost: Free; donations are gratefully accepted with a portion donated to local high school music programs
Joyful Christmas Traditions Concert
Date: Saturday, December 17, 2016 Times: Pre-show 3:30 pm and Concert 4:00 pm
As Christmas approaches, the North Coast Symphonic Band and Liberty Theater present this joint concert with the North Coast Chorale. This year, the concert features vocalists Deac Guidi and Aleesha Nedd, and harpist Cheri Walker. Come early too enjoy the pre-show music provided by the Astoria Tuba Quartet.
Venue: Liberty Theater
1203 Commercial, Astoria, OR 97103
Cost: Adults $20; children 18 years old and under $5
Tickets: Box Office open Tuesday – Saturday 2:00 pm to 5:30 pm, by phone: (503) 325-5922, Ext. 55 or online at Tickets West.
There are so many ways we celebrate the holidays in Astoria, from shopping at our unique boutiques and galleries, to festive dining, to these many sounds of Christmas you will hear throughout the season. We're decking our halls at Clementine's Bed and Breakfast, so give us a call and let us surround you with the sounds of Christmas during this holiday season. We're waiting to welcome you!