Astoria, Oregon, the oldest settlement west of the Mississippi, may be one of the "most wicked places on earth." Some people believe it is the most haunted city in Oregon! Shipwrecks were common on this dangerous, foggy part of the Pacific coast, and thousands of unsuspecting fishermen were shanghaied from saloons and boarding houses through its underground tunnels. With Astoria's military and sea-going past, many ghosts from the past may still linger in haunted places. Visitors can learn about Astoria's "sinister side" that also included gambling and other illegal pursuits in the Clatsop County Historical Society's Heritage Museum, where a gallery is dedicated to Vice and Virtue in Clatsop County: 1890 to Prohibition.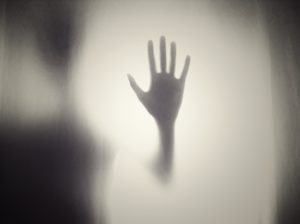 Three of the most often mentioned haunted places in Astoria are the Flavel House Museum, the Liberty Theater, and the Uppertown Firefighters Museum. Although most of the boarding houses and saloons are gone, an historic hotel, shops, Fort Stevens, and Cape Disappointment's North Head Lighthouse, all possibly haunted, remain.
The area's haunted past has drawn the Travel Channel series Ghost Adventures to investigate. The television show recently premiered a four episode mini-series titled "Graveyard of the Pacific". They state that near Astoria, "darkness plagues both land and sea – the ocean has claimed thousands of shipwrecks and countless lives, while unexplained deaths, diseases, fires and murders have impacted areas around the shoreline."
Clementine's Bed & Breakfast in Astoria's National Historic District is the perfect lodging accommodation for ghost hunters and non-believers alike. The B&B, built in 1888 during Astoria's famous past, has been restored to provide all the modern amenities and comforts guests expect. Guests are invited to enjoy complimentary beverages and small bites in the inn's common area each afternoon. The multi-course gourmet breakfasts feature some of the best ingredients from the Pacific Northwest. Some the B&B's rooms have private balconies, fireplaces, and views of the Pacific. Even more historic is the Moose Temple Lodge, adjacent to the bed and breakfast. These two vacation rental cottages each accommodate up to six guests. Built in the 1850's, what was then known as the Job Ross House may be one of the oldest buildings in Astoria. Perhaps a spirit still lingers there…
Both buildings offer guests free on-street unrestricted parking and wireless internet. They are located within walking distance to Astoria's museums, galleries, shopping, and restaurants, and the Astoria Riverwalk along the banks of the Columbia River. The Heritage Museum at 1618 Exchange Street, as well as the Flavel House Museum, Liberty Theatre, Norblad Hotel, and other mysterious haunts to explore are only several blocks away.
Photo by Tertia van Rensburg on UnSplash