Holiday shopping? Astoria boasts gifts at many unique stores from Astoria Vintage Hardware to Lucy's Books and Luminari Arts to What-Nots & Whimsey. Shops, boutiques, galleries, museums, restaurants and cafes cluster in the downtown historic district. Clementine's Bed & Breakfast offers boutique hotel accommodations at 847 Exchange Street, a short walk from all of them. Our restored 1888 historic home offers stylish décor, private gardens, complimentary afternoon beverages and small bites, plus a multi-course gourmet breakfast featuring Pacific Northwest cuisine. Other amenities include luxury linens and bath accessories, spa robes, free Wi-FI, and unrestricted safe parking.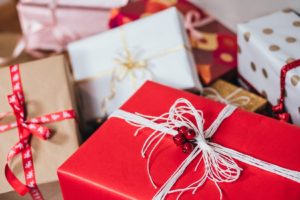 All the shops listed below all are just a 5-6 minute walk from our B&B's front door:
Fernhill Glass,1450 Exchange Street, 503-325-3448. Treat yourself to your own unique blown glass ornament for $40. You can choose your own color combination and assist the glass artist making your one-of-a-kind piece. Of course, there are beautiful vases, bowls, mugs, paperweights, and more to choose as gifts, too.
RiverSea Gallery , 1160 Commercial Street, 503-325-1270).This series of small galleries specializes in original art, fine craft, and artisan jewelry by established and emerging artists. Mediums include painting, printmaking, photography, sculpture, art glass, woodworking, ceramics, textile arts and furniture. They offer an excellent selection of jewelry by many Pacific Northwest and national designers, many of them one-of-a-kind pieces.
Winnifred Byrne Luminari Arts, 1133 Commercial St. Astoria, 503-468-0308. This gallery specializes in an eclectic selection of original artwork, prints, and photographs as well as jewelry and ceramics by Pacific Northwest artists. They also offer a wide variety of art cards, greeting cards and stationary.
What-Nots & Whimsey, 1292 Commercial Street, 503-325-7333. The name of the shop reflects its specialty – look for unusual holiday decorations and ornaments, plus artwork, collectibles, and nautical décor.
Lucy's Books, 348 12th Street, 503-325-4210. This independent book store specializes in gifts and magazines in addition to its new and used books.
Astoria Vintage Hardware, 1162 Marine Drive, 503-325-1313. This one-of-a-kind store specializes in much more than hardware. Browse among a variety of antiques, architectural salvage and home furnishings they have re-purposed, rediscovered and recombined to create artful furniture, accessories, and curiosities.
The Cellar On 10th, 1004 Marine Drive, 503-325-6600 . It's easy to get into the holiday "spirits" here, with their extensive collection of wines, gourmet items from around the world, and an extensive selection of gifts from serving ware and wine books to wine-themed holiday decorations and ornaments. They'll help you select holiday wines for your own table, and create custom gift baskets for gourmet food lovers on your holiday list.
The Cellar offers a wine tasting from 1 to 4 pm each Saturday; those in December all have holiday themes: Holiday Ports on December 1,Holiday Sparkling Wines on December 8, Wines for Christmas on December 15, A Christmas Surprise on December 22, and a New Years Surprise on December 29, 2018.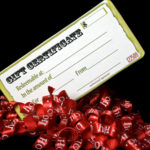 Don't forget, a Gift Certificate for a stay at Clementine's Bed & Breakfast is a perfect gift of treasured memories for yourself or for anyone special on your list. Let us help you with your holiday shopping this year – just give us a call at 503-325-2005 or go online and reserve your stay today!