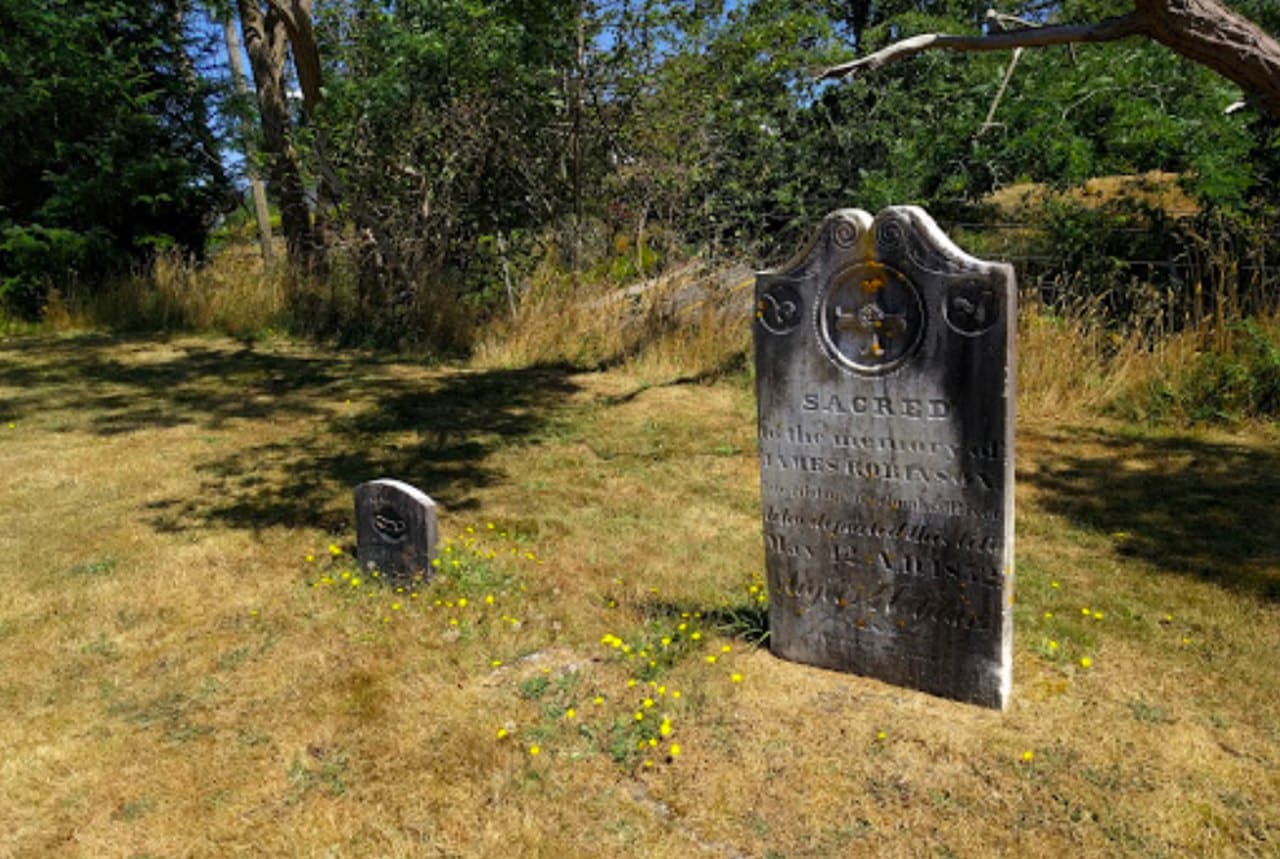 Photo of Pioneer Cemetery in Astoria, OR: Credit: Only In Your State
I'll admit the thought of Clementine's Guest House being haunted may be good for business.  To be clear, I have never encountered any spirits in my 30 years as innkeeper, but several of my guests have shared experiences that could be interpreted as 'unusual'.  Usually, a guest might start out asking if the house is haunted and then share strange occurrences, sights, sounds or feelings. When I began keeping notes, I heard frequent stories. One fellow saw phantom images in the background behind him in the bathroom mirror while he was shaving. One guest reported pacing footsteps and creeky floorboards outside their room at night thinking someone was coming in late. Another heard slamming doors when they were the only guests on the upper floor. One guest was actually seeking out a ghostly encounter and brought in special equipment that was supposed to capture their presence.  It worked for her, and she was happy to report she'd met a spirit named "Mary".  Little did the guest know that Job Witte Ross' wife was named Mary —  he built Clementine's Guest House in 1888!  Mary was an entrepreneur and made the GH a boarding house. Many of these encounters have been documented in the room Journals where guests share thoughts, trip experiences and encounters at the Guest House.  Job W Ross was a successful businessman in the mid- 1800s, was a 'spiritualist', and founded the Astoria Spiritualist Church and held frequent meetings. Spiritualism was quite common in the late 1800s and Astoria was no exception. Could be they are still having meetings at Clementine's!
If you visit Astoria and stay with us, I can't guarantee any special ghost visits, but the spirit is here and has a life of its own. What a great Halloween trip!