Astoria's 2017 holiday celebrations begin Thanksgiving weekend with the Sankta Lucia Festival of Lights on Friday, November 24, 2017. Everyone is welcome, Scandinavian or not, to enjoy this Nordic entertainment and refreshments. For more information, visit their website.
Date & Time: November 24, 2017 from 6:30 pm – 10:00 pm
Location: Astoria High School, 1001 W. Marine Drive, Astoria, OR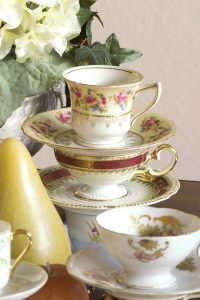 From Thanksgiving through mid-December, weekend visitors can step back to a Victorian Christmas in nearby Seaside, OR, and enjoy a holiday Gingerbread Tea at the historic Butterfield Cottage. The home will be decorated in keeping for an old-fashioned Christmas celebration at the Oregon seashore. You can treat yourselves to homemade gingerbread and tea, hot chocolate, or cider while you enjoy the exquisite gingerbread houses on display.
Dates & Time: Saturdays November 25, December 2, 9, and 16, 2017, from 1:00 pm to 4:00 pm.
Admission: Adult $3.00, Seniors $2.00, Students $1.00, Children 6 or under Free (when accompanied by an adult)
Location: Seaside Museum & Historical Society, 570 Necanicum Drive, Seaside, OR
Phone: 503.738.7065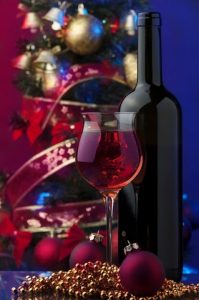 It's easy to get in 'holiday spirits' with wine tastings at The Cellar on 10th in Astoria's historic district every weekend from Thanksgiving through New Year's. Saturday afternoon, November 25th, 2017, they will host their Annual Open House and Holiday Special Tasting. Sample holiday wines and gourmet treats while you peruse their in-store specials, wine-themed holiday decorations, ornaments, and plateware.
Saturday, December 2, 2017, it's their Annual Holiday Sparkling Tasting of some of the best bubbly from different regions around the world that produce sparkling wines and champagne. Saturday evening, December 2, The Cellar on 10th presents its five course Winemaker's Dinner featuring regional Northwest Pacific regional cuisine paired with sparkling wines and champagne.
Dates & Times for Tastings: Saturdays from 1:00 – 4:00 pm
Cost: $5 tasting fee, complimentary with bottle purchase of wine tasted.
Date &Time for Winemaker's Dinner: Saturday, December 2, 2017 from 6:00 – 8:00 pm
Cost: $125 per person.
Location: The Cellar on 10th, Astoria Underground, 1004 Marine Drive Astoria, OR
Phone: 503-325-6600
December visitors to Astoria also can enjoy annual holiday traditions of the Astor Street Opry Company – their Starving Artist Faire on December 1-3, 2017, and their production of 'Scrooged in Astoria', weekends from December 1-3 through December 22-23, 2017. The 22nd Annual Starving Artist Faire features unique handcrafted items created by over 50 Pacific Northwest arts and artisans. Visitors can enjoy holiday treats and music while they shop for gifts such as ceramics, paintings, photographs, jewelry, clothing, and more. The Faire raises funds for local food banks and the Astor Street Opry Company.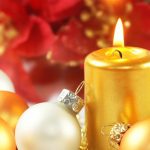 Dates & Times: Friday, December 1, 2017 from 7:00 pm – 10:00 pm
Saturday, December 2, 2017 from 10:00 am – 6:00 pm
Sunday, December 3, 2017 from 11:00 am – 4:00 pm
Admission: Two cans of food or a $2 donation
Location: Astoria Armory, 407 17th St, Astoria, OR
Phone: 503-458-6250
The Astor Street Opry Company's annual holiday play, 'Scrooged in Astoria', premieres December 1, 2017, with performances weekends through December 23, 2017. The Company transforms the themes of Dickens' A Christmas Carol into a holiday melodrama with characters from their annual summer melodrama, 'Shanghaied in Astoria'. Audiences can cheer, hiss, and boo Scrooge (Max Krooke Jr.), Miss Yul Macie, and Ghosts of Christmas Past, Present, and Future!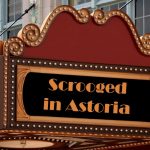 Dates & Times: Fridays Dec.1, 8,15, 22, 2017 at 7:00 pm
Saturdays December 2, 9, 16, 23, 2017 at 7:00 pm
Sundays December 10, 17 at 2:00 pm
Admission: $5.00 – $16.00
Tickets may be purchased online or by phone: 503-325-6104
Location: Astor Street Opry Playhouse, 129 W Bond Street, Astoria, OR
The holiday season is almost here, and soon the decorations will be hung and the tree trimmed in our historic B&B, just awaiting the arrival of our guests. We're waiting to welcome you with Christmas cheer, so make your holiday getaway plans right away.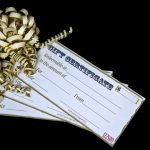 If you can't get away, remember that a Gift Certificate for Clementine's Bed and Breakfast is a perfect gift of treasured memories, for yourself or for anyone special on your list. Let us help you with your holiday shopping this year – just complete this form, and we'll do the rest!